For furniture used a variety of materials , ranging from traditional wood and MDF, and ending with synthetic plastic material having unusual for traditional materials properties.
Among all the materials especially metal stands, which thanks to its remarkable properties is gaining popularity .
Advantages of metal furniture:
Functionality
Metal wardrobe functional. Each dressing room is individual in size, shape and filling . A wide selection of shelves, wardrobe rods, baskets, bryuchnits, shelves for shoes, additional accessories, some variants of dimensions allows the best way to plan a dressing room to the individual needs.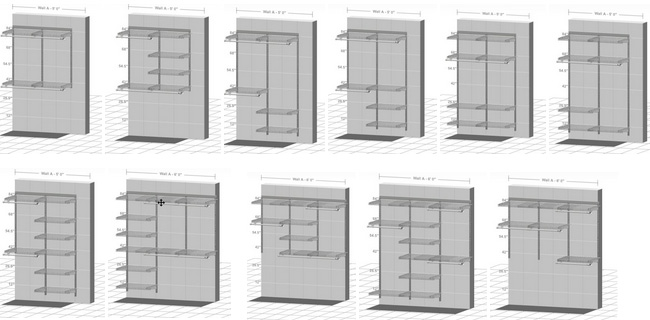 Reliability 
Metal wardrobe and all the benefits of the material from which they are made. They are sturdy, resistant to mechanical damage, moisture and temperature extremes, do not swell and deform easily withstand repeated assembly, disassembly, rearrangement.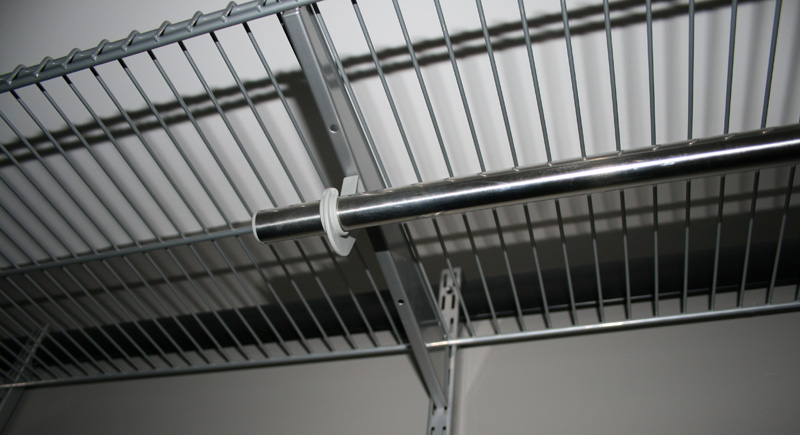 Ecology
Metal furniture for dressing just perfect in terms of environmental and health safety . Unlike furniture made of chipboard, plywood and solid does not emit harmful phenol, contains no harmful glues and resins. Due to the powder coating it is easy to keep clean. Besides metal furniture is fireproof.
Economy
It is no secret that the cost of chipboard and furniture is not more than 50% of the cost of dressing . The remaining amount - is the work of designer , production , assemblers and installers . Therefore dressing of metal, ready to install , easy to assemble save a substantial amount of your money . Long life and high quality metal elements save additional funds.
Wardrobe Kenovone only convenient and reliable, but also aesthetic, beautiful products. Accurate invisible welding, bending tech , high-quality painting dressing gives an attractive appearance and creates a simple, smart and expensive interior .
Simplicity
The concept is simple! Metal wardrobe is easy to install, care and maintenance. Easily assembled and disassembled, transported to a new location, not afraid of the procedure is repeatedly mounting and dismantling, permanently retain an attractive appearance without losing consumer qualities.
Uniqueness
Many elements of the wardrobe systems Kenovo patented and surpass analogues in other storage systems. Every detail thought out, designed and perfectly reproduced in the material. However, the development of the basic design elements taken into account standardized sample size characteristics of popular storage and organization of space, as well as their modular approach, which made Kenovochastichno compatible with other storage systems.